OVERVIEW
Our 19ZS and 25Z reach-to-the-highest hoist models make working stable even in the upper air thanks to the robust telescopic boom. The stepless boom control, which is standard equipment in lifts, is especially appreciated when working at heights.
The telescopic boom provides a wide operating radius without moving the lift. The load-sensing reach control system allows the maximum safe side reach to be used with the current basket load, the electrically swiveling work basket as standard equipment makes it easier to reach the work site.
Dexter lifts are made of high-strength steel and are light but strong for their lifting height. The products are designed for demanding operating conditions, with the goal of operational reliability and operational safety in particular. All maintenance points of the cranes are easily accessible, and the joints are equipped with lubrication nipples. All components that are prone to damage are protected by metal guards.
Moving on the construction site is facilitated by the optional hydraulic drive device.
The power source of the lift is a maintenance-free 230 VAC electric motor, and as an accessory you can get a generator powered by a combustion engine, with which the lift and electric hand tools can be used even where mains power is not available.
FEATURES
Standard features
Electrically rotating large work basket
230 V double socket with residual current protection on the work surface
Proportional control
Hydraulic traction drive
Optional features
Combustion engine powered generator
Special colour
Ask the manufacturer about other accessories as well!
WORKING OUTREACH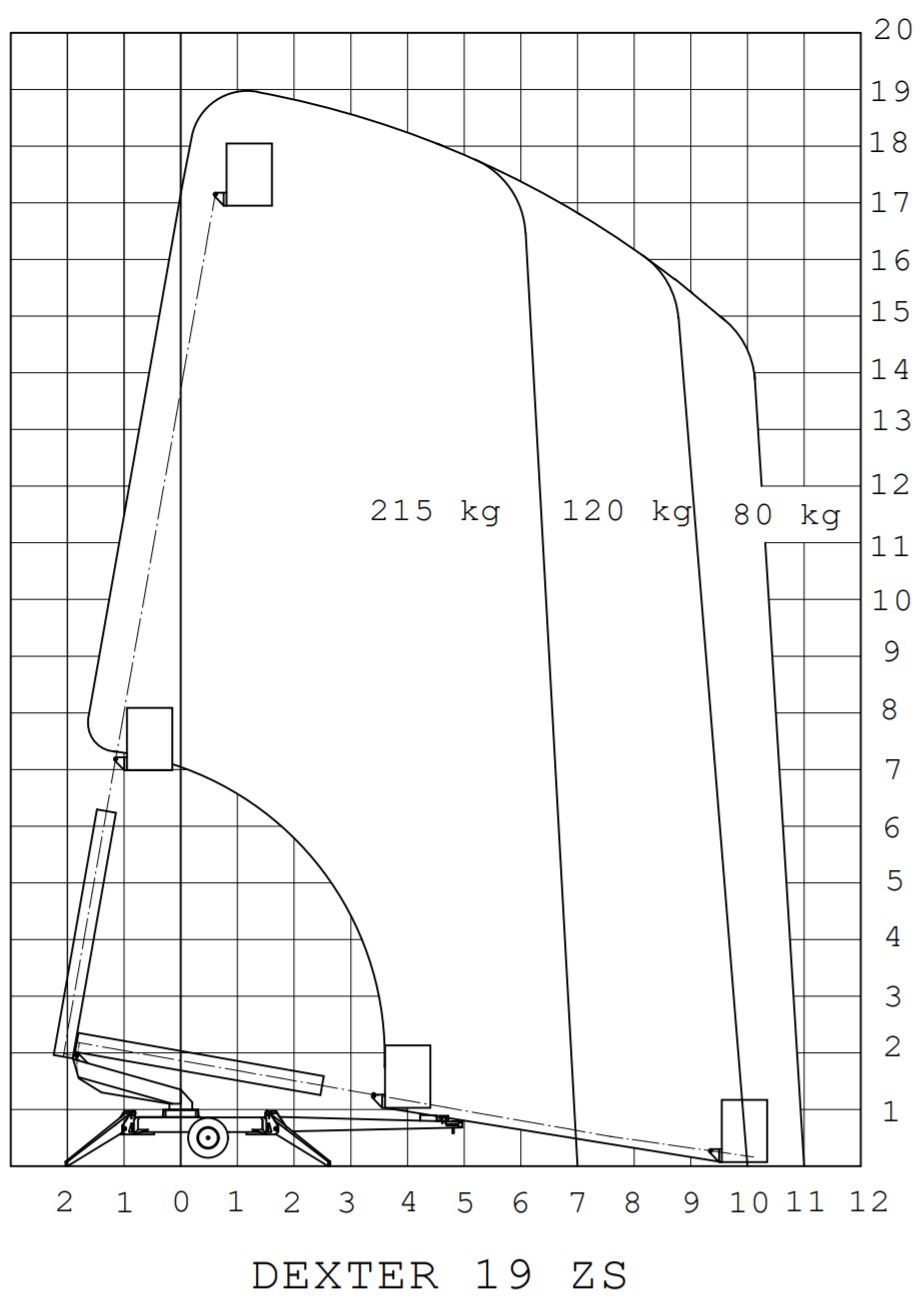 BROCHURE