Finnish high-quality Dexter personal lifts for versatile uses.
The word Dexter comes from Latin and means right. At Dexter, we focus on doing things so that our customers get the best benefit from our work. So Dexter is the right choice!
Compact and agile two-person personal lifts can reach even difficult places without bringing in special equipment. Dexter personal lifts are used in cleaning and maintenance work, felling trees, construction and numerous other applications where safe personal lifting is required.
Dexter Lifts Oy designs, manufactures and sells safe personal lifts. Our products are known for their high quality and reliability as well as their long life cycle. All lifts are manufactured in Nokia's own factory. We sell our products worldwide to machine rental companies and end users.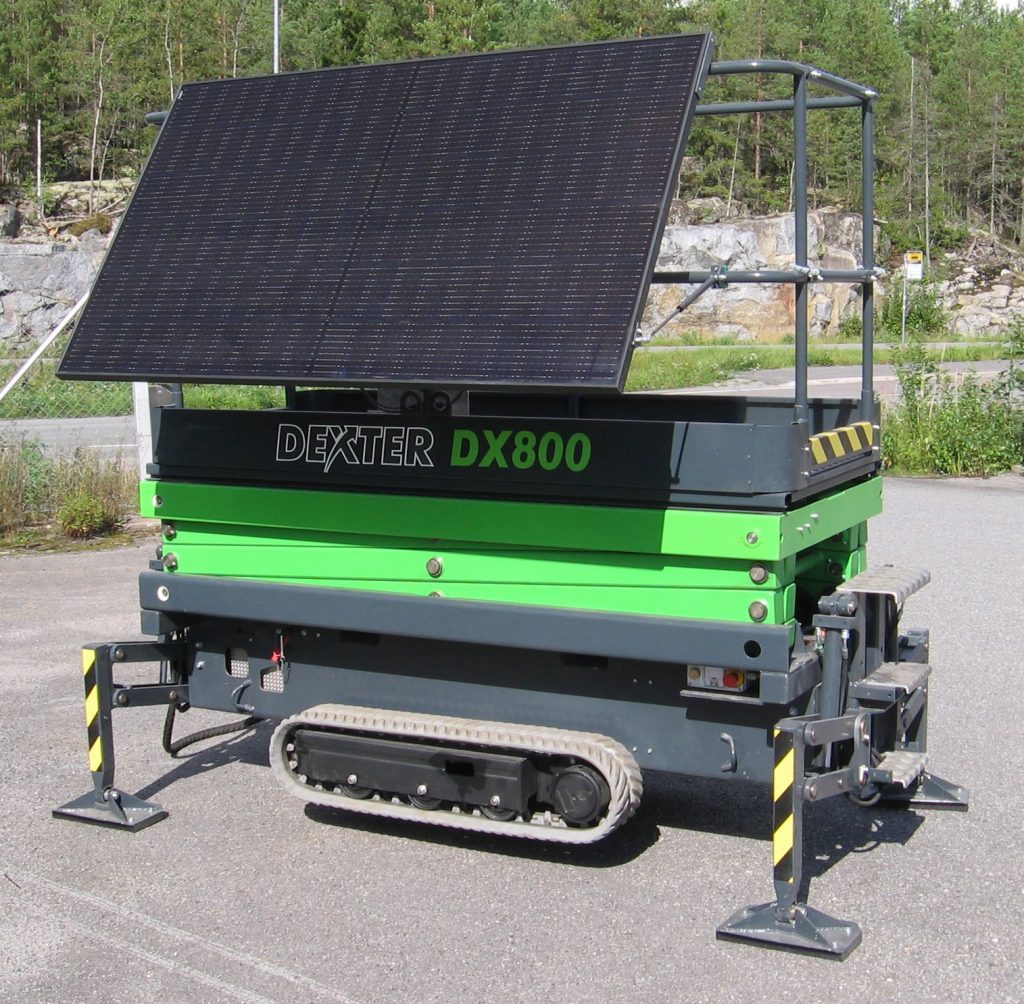 DX800 Solar
The new DX800 Solar opens up new possibilities for the use of scissor lifts. The DX800 models are suitable for places with difficult access, tight spaces and very steep slopes. The optional solar panel enables the batteries to be charged even without mains electricity.
We listen to our customers' wishes and are constantly developing our lift models to be better. Most recently, we have redesigned the jockey wheel of our towed lifts. Placing the jockey wheel on the centerline makes it much easier to move the lift with its own...