OVERVIEW
The Dexter 12A weighs only 1,300 kg, so a medium-sized passenger car is enough for a tractor. On-site relocation is facilitated by a standard hydraulic drive.
Dexter lifts are easy to use and have a large side reach. The articulated boom offers a wide operating range without moving the lift. The standard electrically rotating work basket makes it easy to reach the work site.
Dexter lifts are made of high-strength steel and are light but sturdy in relation to their lifting height. The products are designed for demanding operating conditions, with the aim in particular of operational reliability and operational safety. All crane service points are easily accessible and the joints are equipped with lubrication nipples.
The lift is powered by a maintenance-free 230 VAC electric motor.
FEATURES
Standard features
Electrically rotating large work platform
230 V power outlet in work platform
2-speed boom control
Hydraulic traction drive
Optional features
Continuous boom control
Special colour
Ask for other equipments
WORKING OUTREACH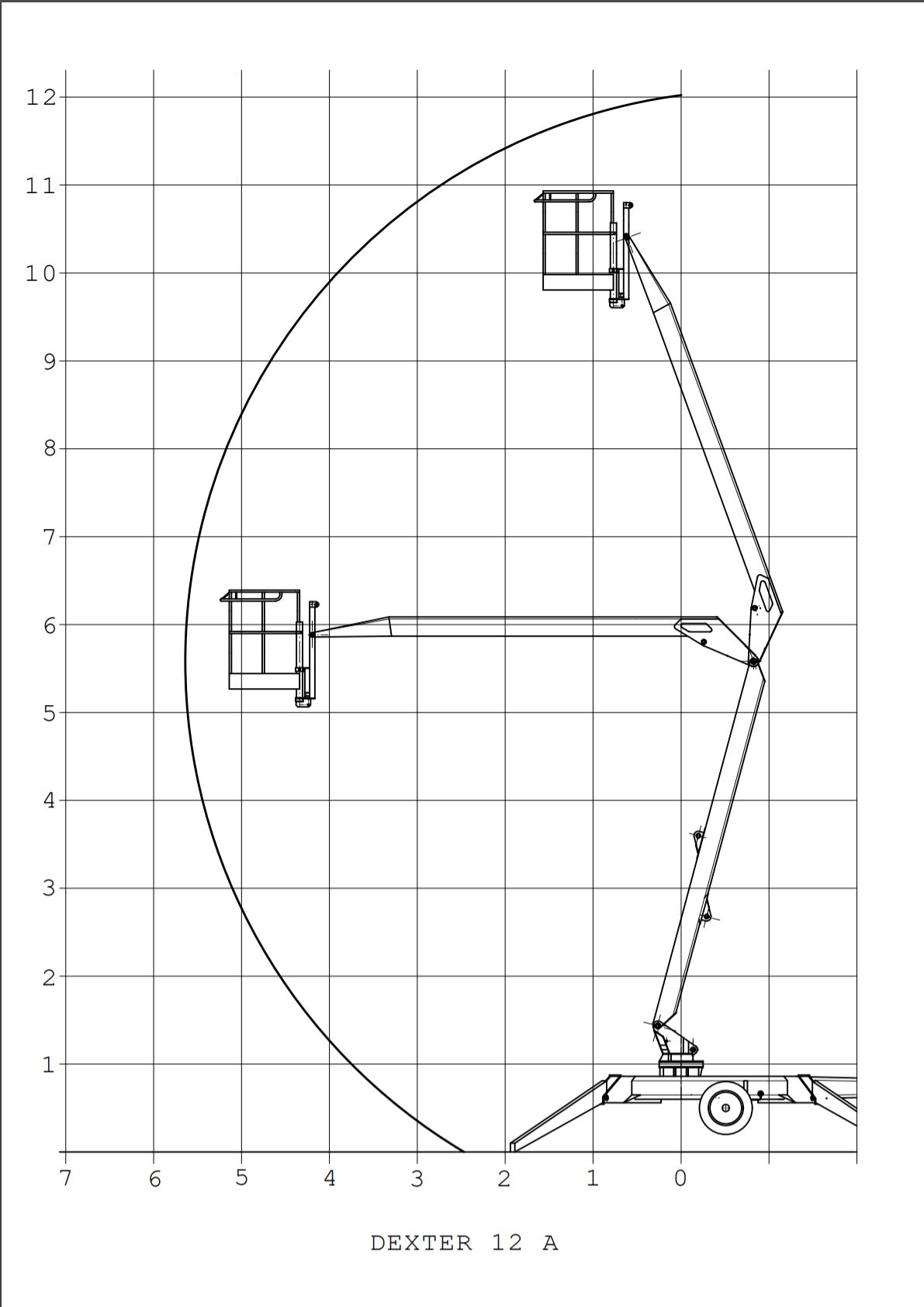 BROCHURE
Max. working height
11,9 m
Max. platform height
9,9 m
Working outreach 215 kg
5,0 m
Max. working load
215 kg / 2 persons
Platform dimensions
0,8 x 1,25 m
Platform rotation
+/– 40 degrees
Power outlet in platform
Standard
Standard power source
230 V / 50 Hz / 1,9 kW
Petrol engine
Not available